This month's newsletter is coming in HOT like summer in the city, we've got some big news to share and I'm here to tell you all about it!
Sodom & Gomorrah
Thousand Faced Theatre Company in association with Ryan Scott Oliver and Very Intense Productions have released the first single from the third and final installment of Her Sound, written and composed by Ethan Carlson. The song features the voice of Jeanna De Waal, fresh off of her star turn as Princess Di in the Broadway musical Diana. Her Sound, Vol. 3 is set to be released later this year in its entirety, but we couldn't wait to give you a taste of what we've been up to! You can listen to the song on all streaming platforms RIGHT NOW.
Playbill
If you read that and thought "Wow, that's exciting!" you find yourself in good company. The release of Sodom & Gomorrah also caught the attention of the good people over at Playbill.com, so much so they published a full press release to honor the occasion.
Now, we're doing our best not to geek out too hard, regardless of what our inner awkward theatre kid is feeling, but it's pretty amazing to see something like this happen for a piece that we've spent so long working on.
Though, at the end of the day, something like this shouldn't be that surprising. Ethan has crafted a beautiful score with stories that are endlessly gripping, and the level of talent the performers have brought to each of the albums is truly inspiring. With the expert guidance of RSO, engineer John Kilgore, and the mastering of Alan Silverman, a piece like this was bound to garner some attention. You can read the article here.
35MM 10th Anniversary Concert
Thousand Faced Theatre members Miranda Luze, Lera Zamaraeva, and yours truly, along with Ethan Carlson, Christa Cornay, and countless other TFTC collaborators will be performing at 54 Below on the evening of July 5th to celebrate the decade long success of Ryan Scott Oliver's song cycle 35MM. Presented by Actor Therapy, the show will occupy both time slots of 7pm and 9:30pm showcasing students enrolled in the most recent sessions from the studio. If you're in New York and need a July 4th hangover cure, you can get your tickets here!
Nathan's Next Move
TFTC Director of Development and resident vagabond Nathan David Smith finished up his run of Legally Blonde at The Palace Theater as Ensemble u/s Professor Callahan, and has made his way to Millbrook Playhouse to play founding member of the Four Seasons Nick Massi in Jersey Boys. The show opens this Friday, July 8th at 7:30pm and runs through July 23rd. Nathan will then continue his work at the theater to help close out their season in the Ensemble of RENT. If you find yourself in Mill Hall, Pennsylvania in the coming weeks go watch him shine! Here's a link to find tickets.
Matt Schultz's Move
In a more domestic turn of events, TFTC General Manager Matt Schultz, along with his wife Kellie, daughter Eloise, and dog Henley, has moved into a new apartment that is set to be the home of the new family for years to come. But don't be alarmed, it is still in Astoria, and still within walking distance of the rest of the company. He won't get away that easily. We as a company congratulate him on his new home, and you can too, you can send all house-warming gifts to his new address 123 Fake Address Lane.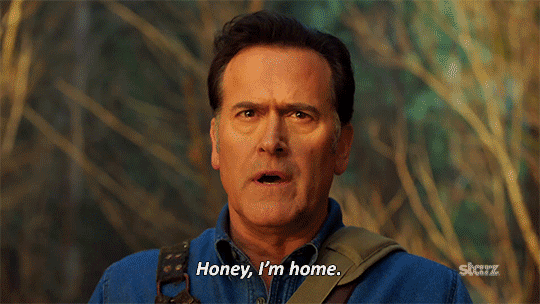 Trying Times
Unfortunately, as with much of life, even in a month of so much excitement and accomplishment for us as a company, we too are filled with anger and disappointment at the Supreme Court's recent decision to overturn Roe vs. Wade, and 50 years worth of precedent, to roll back the rights of women to make decisions about their own bodies. As our company members may be lucky to live in a widely progressive city and state (and some of us luckier still to not be constantly under threat to have our rights be usurped) we stand with those of our readers who may live in states where this decision may greatly affect their lives. We support you, and we will fight for and with you in whatever way we can. We have no words of wisdom, only that promise, and the hope that in this "great nation" built on the ideals of freedom and justice, we may see our laws and our way of life start to better resemble those principles.
That's all I have for you this month. Please, stay strong and stay safe, we're with you.
All the best,
Matt and TFTC